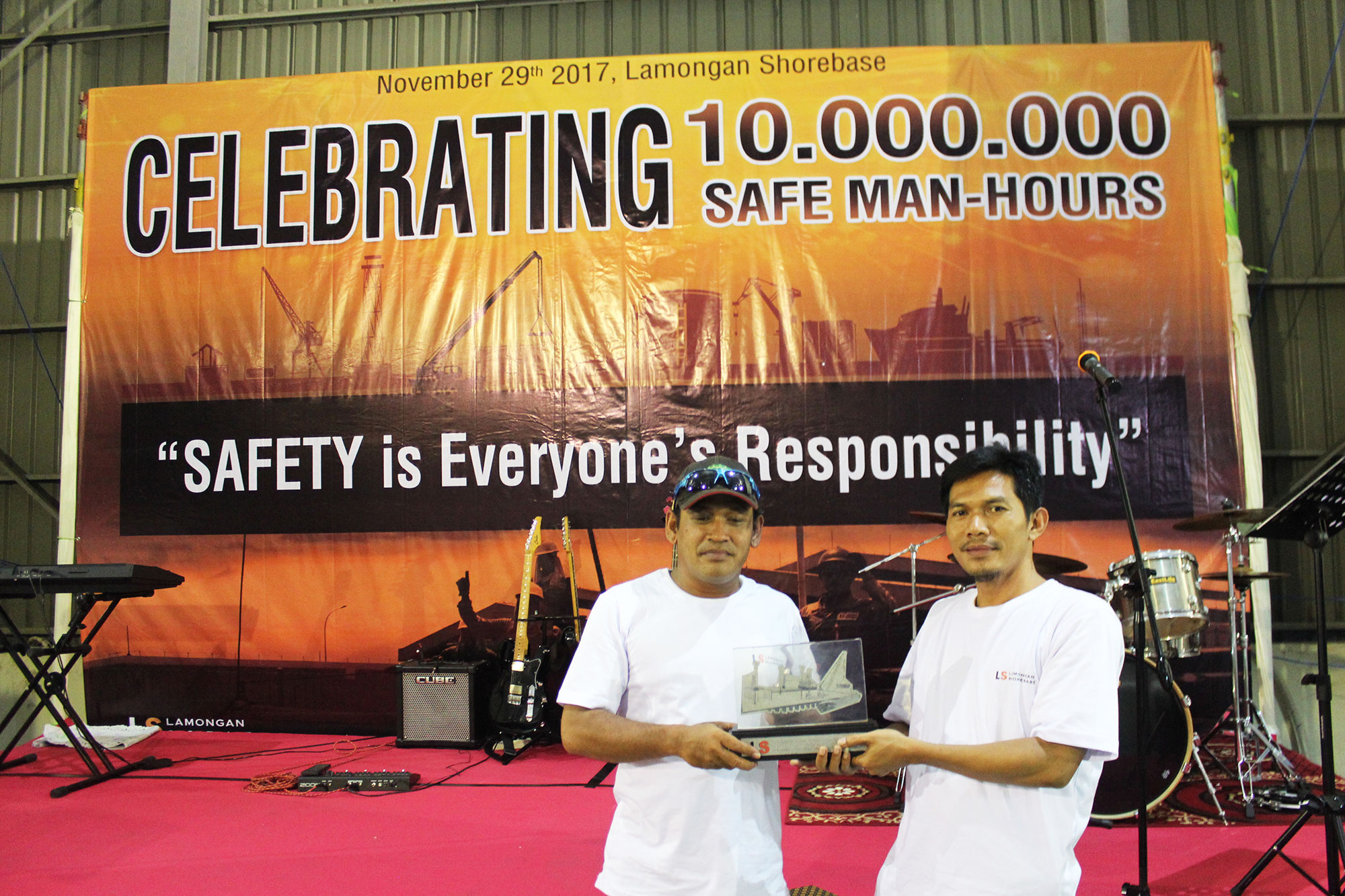 LS celebrated 10 Million Safe Man hours on 29 th Nov with a gathering of all personnel, with customers and vendors. It took us 5 years to achieve this milestone, and in that 5 years, we had a total of 7981 vessel calls, handled 2,386,661.93 tons of…
Read More »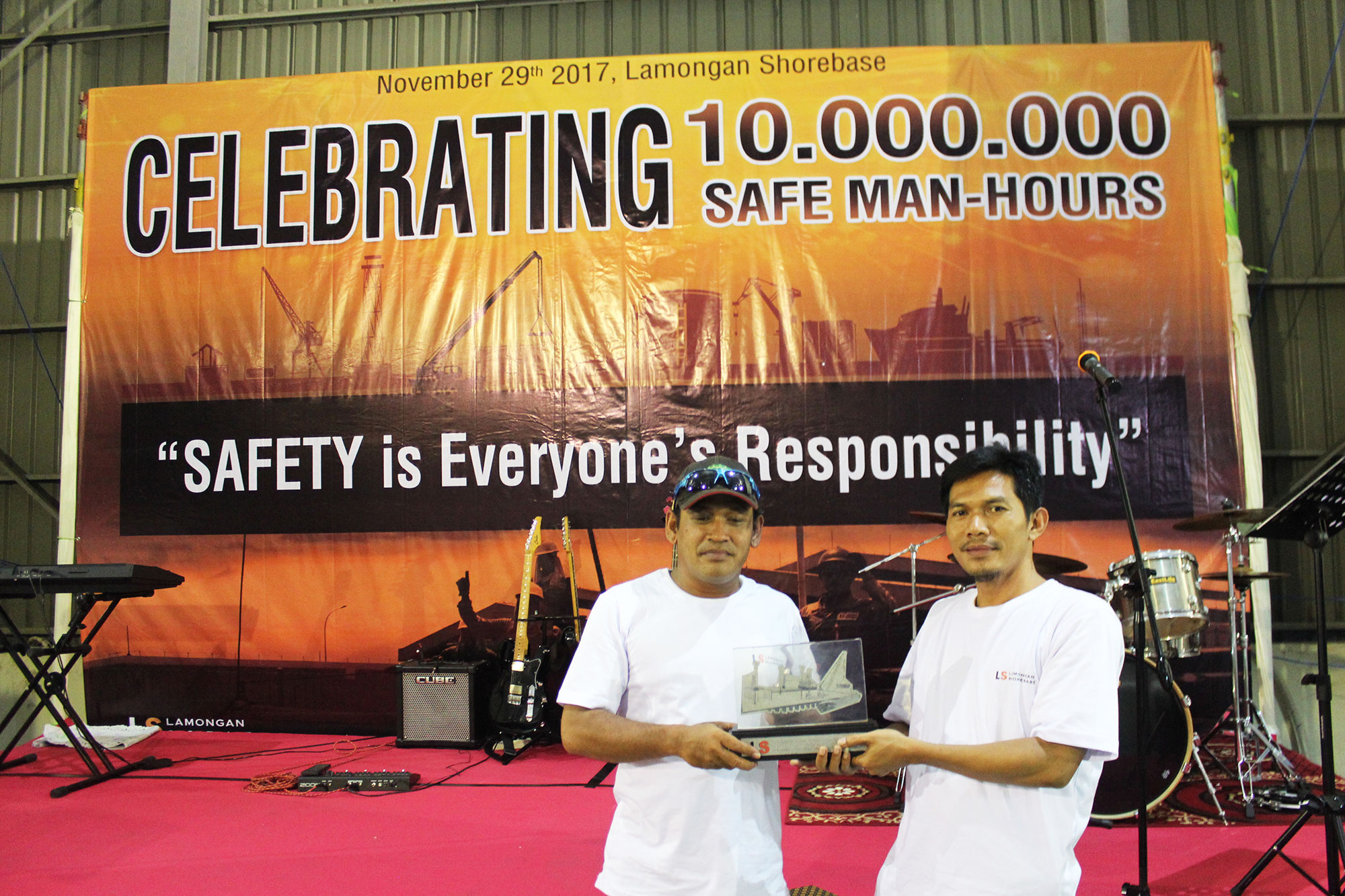 LS celebrated 10 Million Safe Man hours on 29 th Nov with a gathering of all personnel, with customers and vendors. It took us 5 years to achieve this milestone, and in that 5 years, we had a total of 7981 vessel calls, handled 2,386,661.93 tons of…
Read More »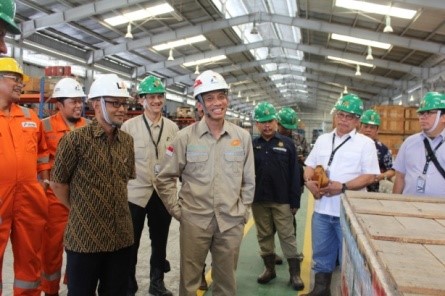 Deputy Minister for Energy and Mineral Resources of Indonesia, Archandra Tahar, and his team, visited the base on one of his many annual visits to companies which fall under the ministry's jurisdiction. Lamongan Shorebase team hosted the visit by giving the Deputy Minister a tour…
Read More »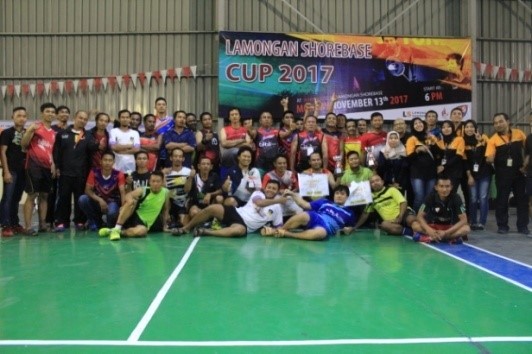 More than 200 participants stand a chance to be called sports champions and win prizes totaling millions of rupiah. Over 4 days, shuttle cocks whizz through the air and the thump of footballs being punted ring through the air, our competitors each laser focused on…
Read More »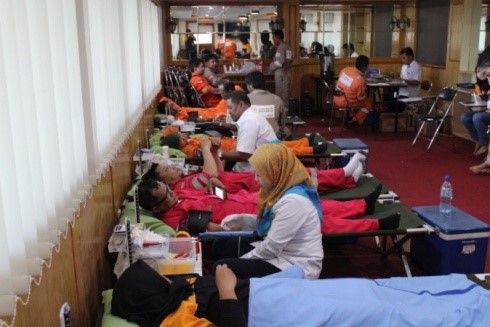 Share the gift of life! Our quarterly blood donation drive, encourages as many people as possible to contribute to the Red Crosses Blood bank. We encourage blood donation as it has many health benefits, some of which include, anti-cancer benefits, help maintain a healthy liver…
Read More »
MERDEKA!! Independence day, on the 17th of August, is a day celebrated annually by the entire Nation of Indonesia. Lamongan Shorebase staff celebrates this day by putting together a week filled with games and celebration. Games include tug or war, kerupuk eating competition, and many…
Read More »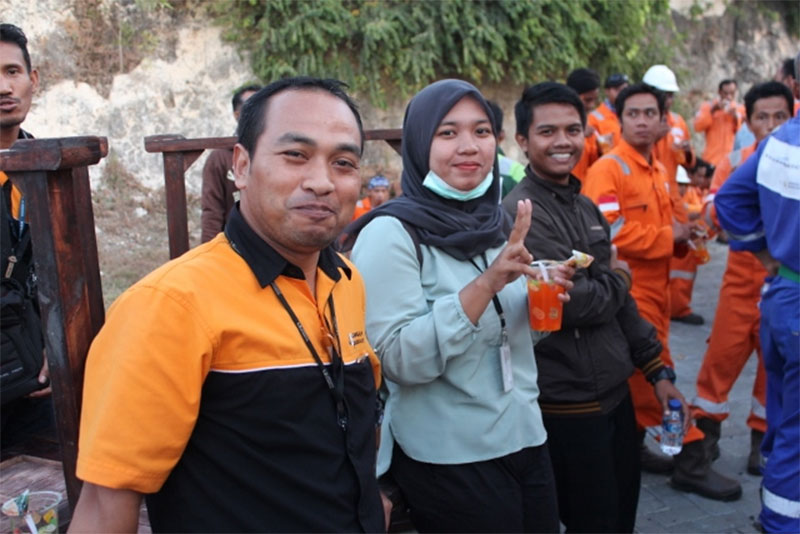 All is forgiven and forgotten during Halal Bi Halal. This year's Halal Bi Halal event was held at the Elang Mas Training Center. Featuring good food, great music, and a time to forgive, all Lamongan Shorebase personnel, including our customers, were invited to attend the…
Read More »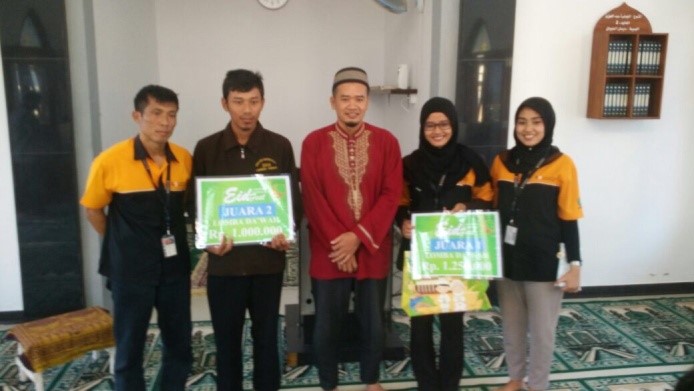 This is the first year holding the Da'wah contest. Ta'mir of Al-Kautsar mosque in Lamongan Shorebase, initiated this contest to allow participants to show off their public speaking skills and engage attendees in understanding more about the holy month of Ramadan. The local Ustadz was…
Read More »
Every year, all our employees and customers eagerly await this event. With live music and food, this event brings everyone in Lamongan Shorebase together, promoting a spirit of togetherness and a sense of belonging. As the time to break fast draws closer, the event is…
Read More »
The New Staff Office is finally open after months of renovation. It is located on the top floor of the Semeru Building, and is an Open-Concept office. We celebrate this opening as a new beginning, a fresh new start. We hope that with this new…
Read More »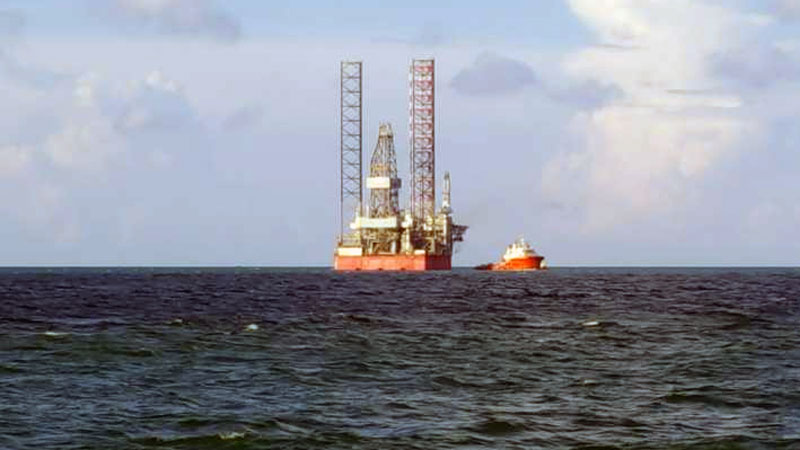 We are pleased to welcome our newest Rig Tasha to the shores of Lamongan Shorebase. Tasha was recently from a Petronas Site before coming to Lamongan Shorebase. Tasha will be 'Hot Stacking' and is expected to stay with us for a period of up to…
Read More »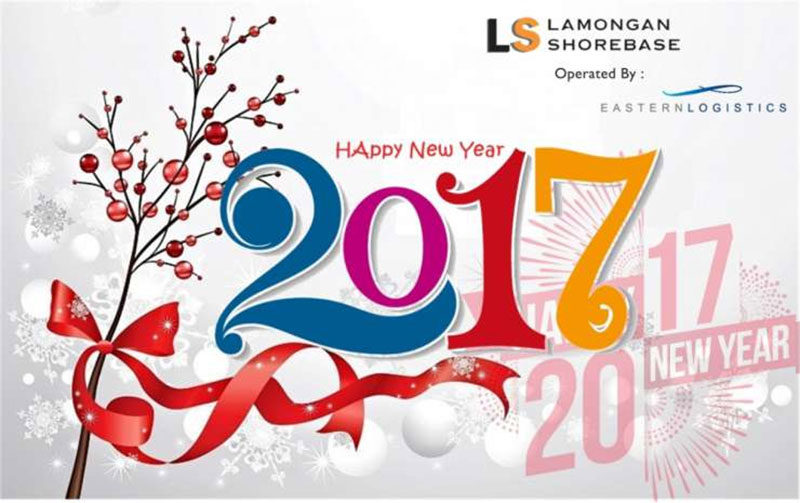 Lamongan Shorebase would like to wish all our employees and customers Happy Holidays and a very Happy New Year. The new year is the time to make new resolutions and realize new dreams. May 2017 be a happier, better and prosper year for us all.
Read More »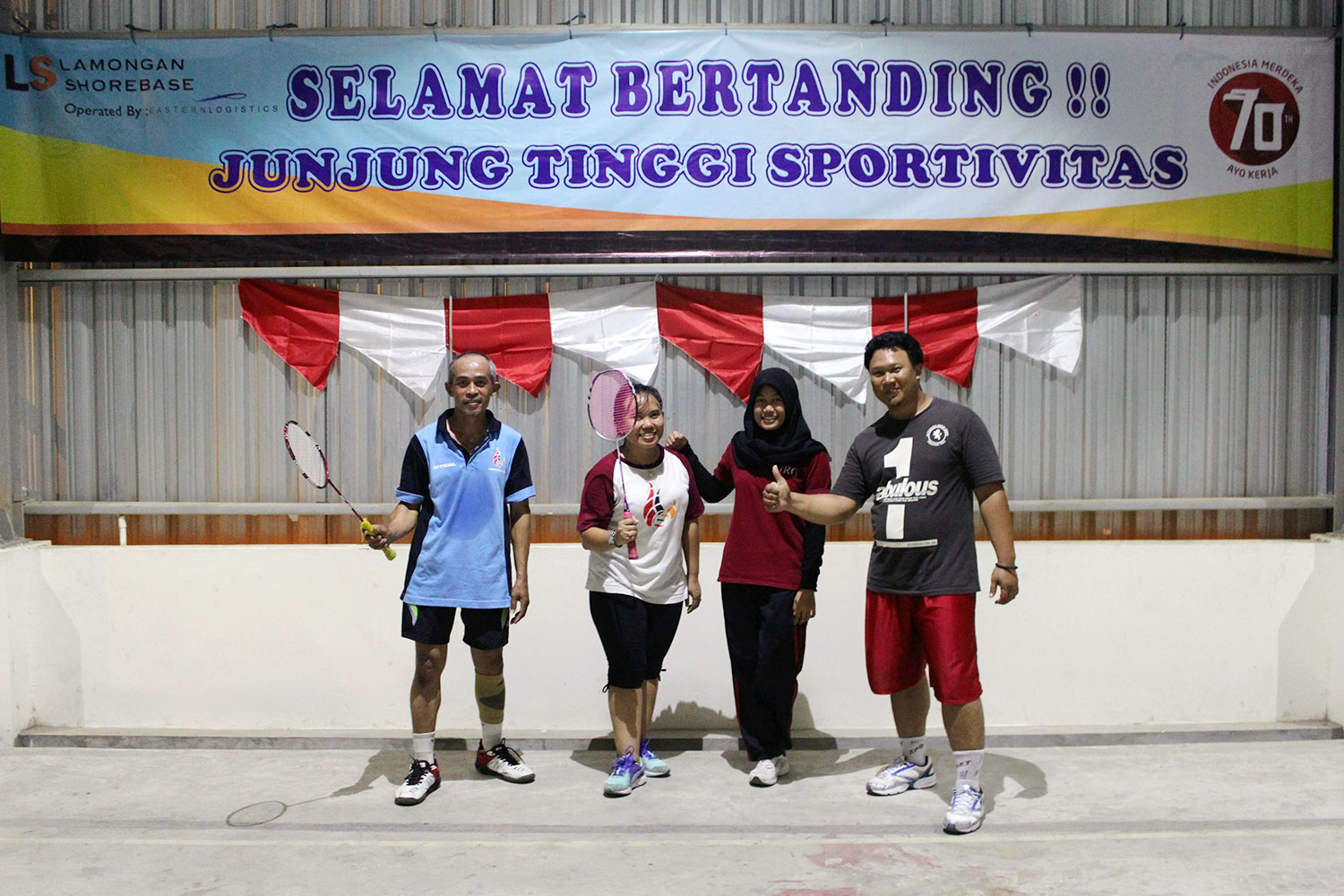 For this year's Independence day, the Lamongan Shorebase Committee devised a Badminton Championship Cup for Singles and Doubles. All Lamongan Shorebase staff were allowed to join. The sound of the loud roar of the crowd, the cheery supporters, the cries of men and women participating…
Read More »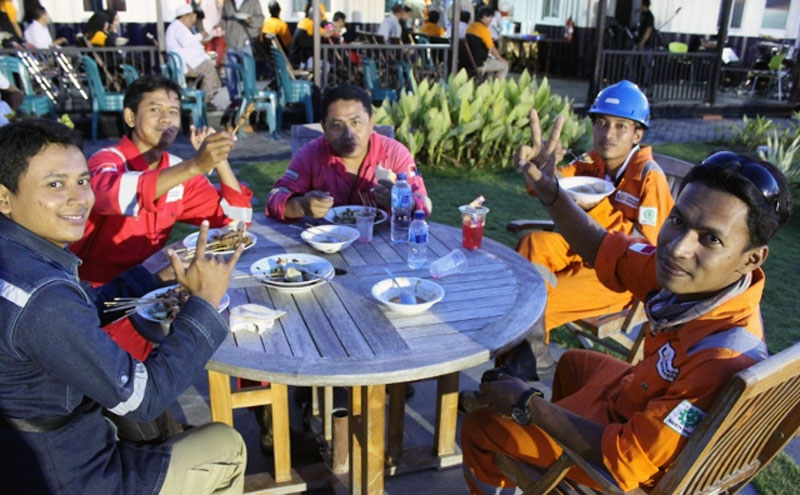 Halal Bi Halal is the time where people visit their elders, family, friends, neighbors, and work colleagues to ask for forgiveness and show respect to them. This is usually done after Idul Fitri. The Halal Bi Halal is held at the Elang Mas Training Center,…
Read More »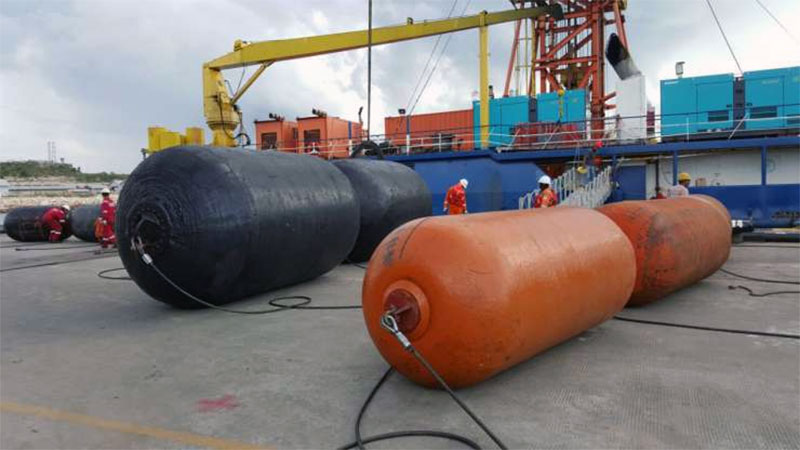 Late in the evening, the Operations department received an urgent job from Trinity Explorer, one of our customer's Supply Vessel. The vessel's fender was apparently damaged and needed emergency repairs to ensure that the vessel does not damage the jetty, or itself due to the…
Read More »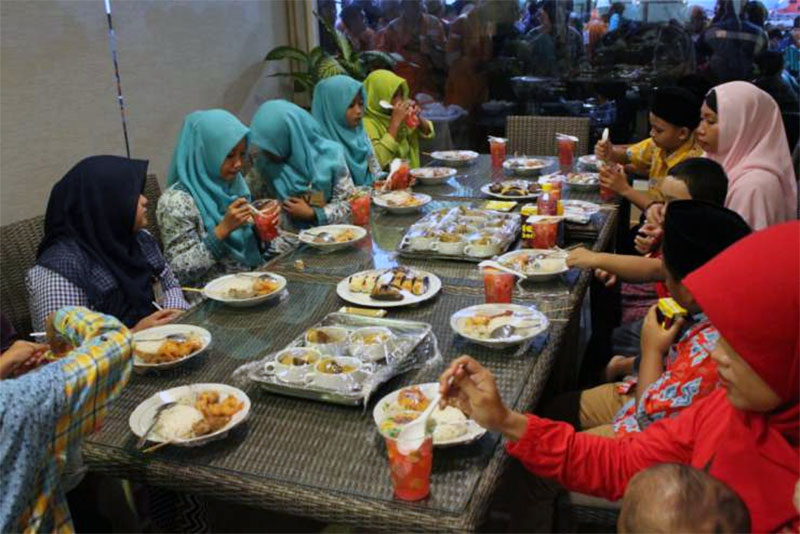 Fasting lets us experience a little of what less privileged people throughout the world go through on a daily basis, and allows us to better ourselves through sharing and compassion. Every year at Lamongan Shorebase, we celebrate the holy month of Ramadan together. This year…
Read More »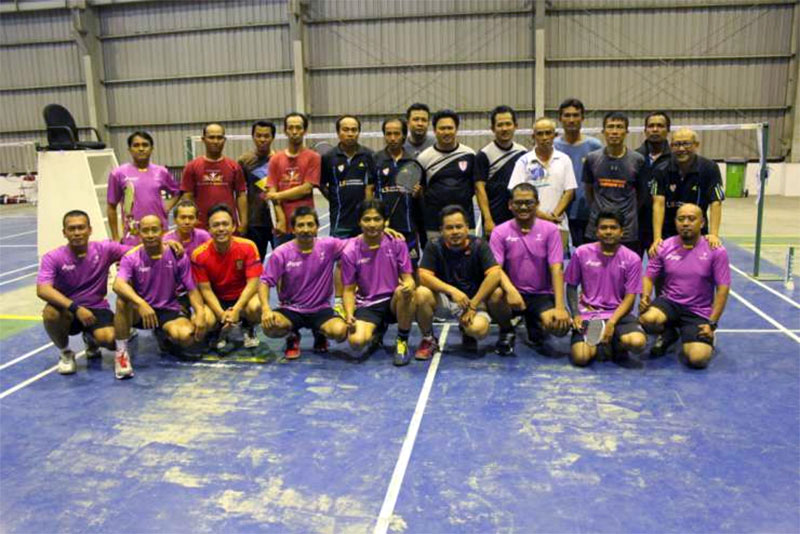 The Pertamina Friendly Match consisted of 5 pairs per side; 5 from Team Lamongan Shorebase and 5 from Pertamina. Each pair had to face off all the opposing team's pairs. It was a fun and enjoyable match, both Pertamina and Lamongan Shorebase playing together not…
Read More »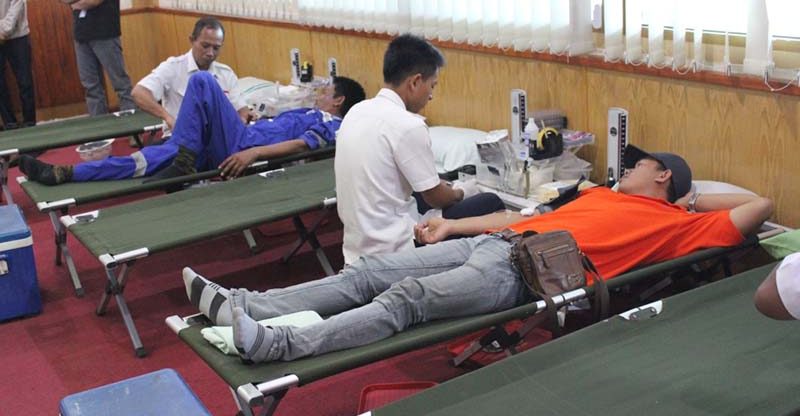 Today marks the end of our first quarterly blood donation for the year 2016. We have successfully achieved over 100 blood donators!! We will continue to contribute blood nation-wide to save others. Blood donation continues to be a drive for Lamongan Shorebase to better facilitate…
Read More »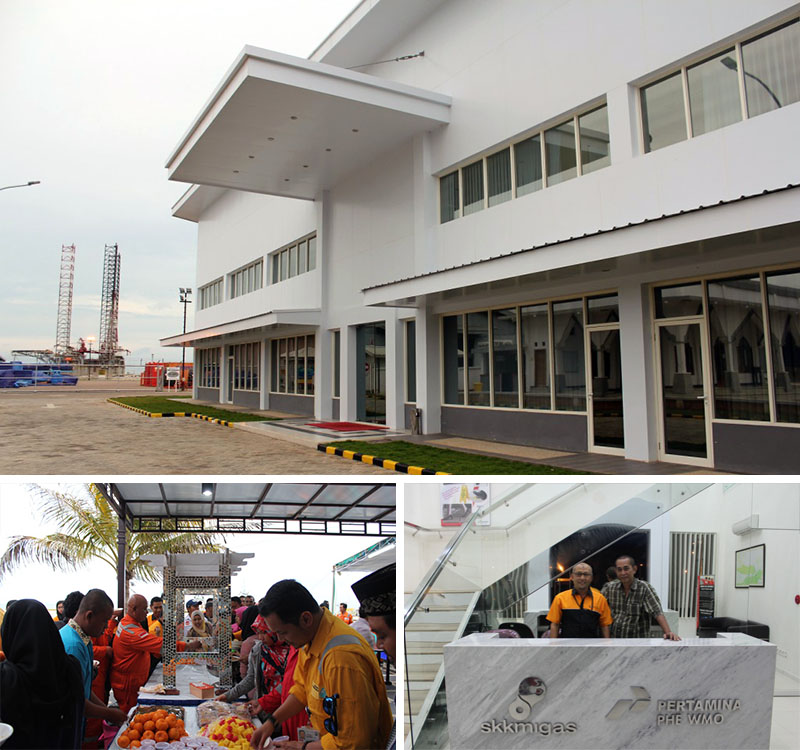 Today we celebrate the opening of Lamongan Shorebase's new building, Muria. This new building is dedicated for our customers such as PHE, Petronas, and others to name a few. In this momentous occasion, both customers and staff join together in prayer and feast. The new…
Read More »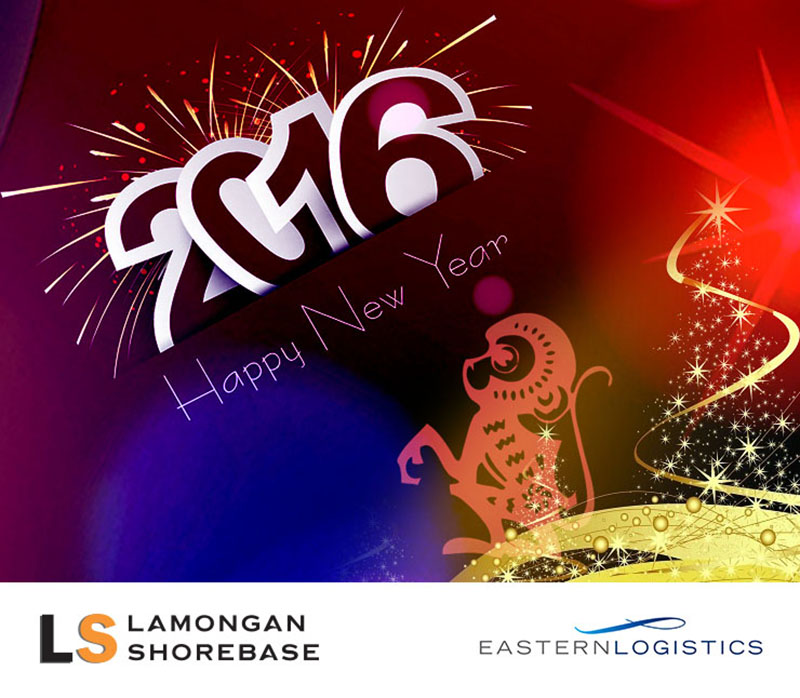 Lamongan Shorebase wishes you all a Merry Christmas and a Happy New Year!!
Read More »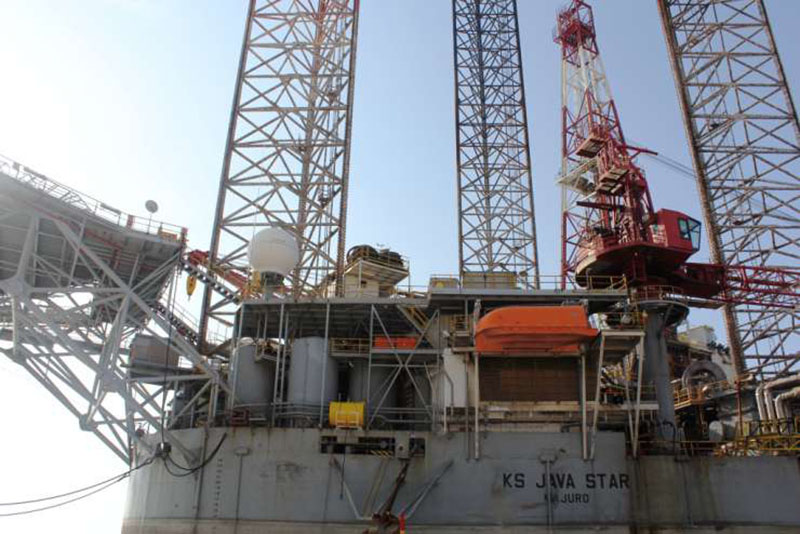 We welcome back our long time rig, Javastar, to the shores of Lamongan Shorebase. Javastar has just finished their drilling operation in Sakti and is scheduled to stay with us for many more months. Welcome back JAVASTAR!!
Read More »
"Your Blood can save others" This blood donation is part of Lamongan Shorebase's routine blood donation conducted once every quarter. By giving blood, every donor from Lamongan Shorebase is contributing nation-wide to save others. Blood donation is a drive for our staff to better facilitate…
Read More »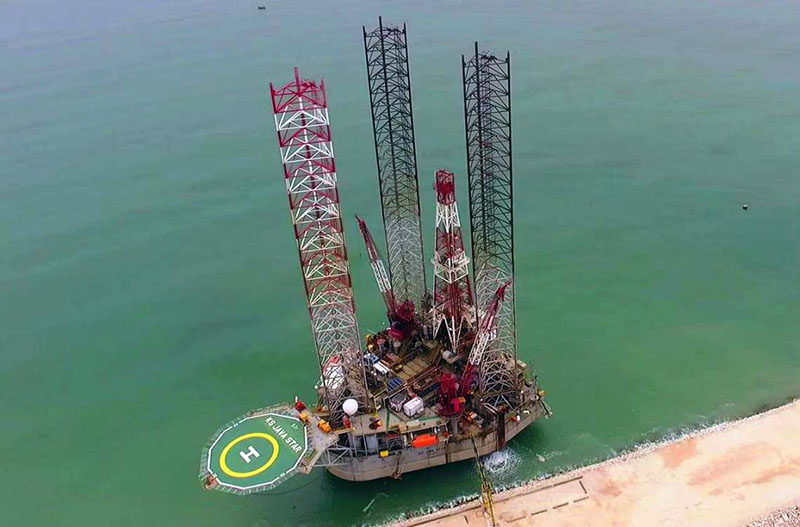 Today at 4:45 PM, our long term rig Javastar has embarked on a journey to a Kris Energy site in Sakti for a drilling operation. Javastar is set to return to Lamongan Shorebase in a few months time after completing the drilling in Sakti.We wish…
Read More »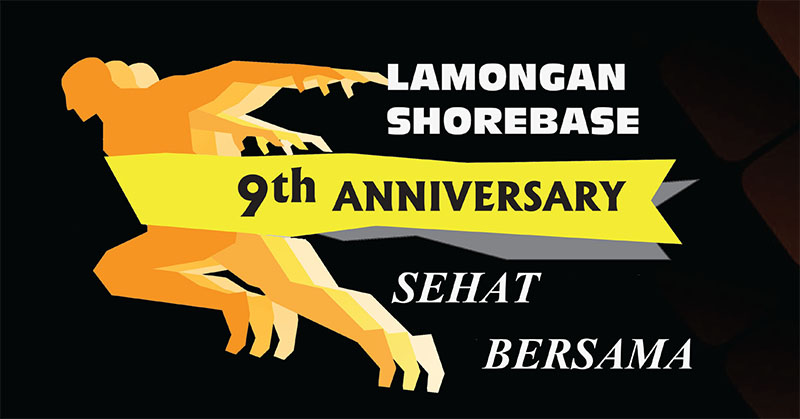 "Sehat Bersama", or "Healthy Together" This Anniversary is a special one. This year we try to bring everyone together through fitness, health, sports, and games. The main theme for this anniversary is being "Healthy Together". This year's anniversary is full of fun events and games…
Read More »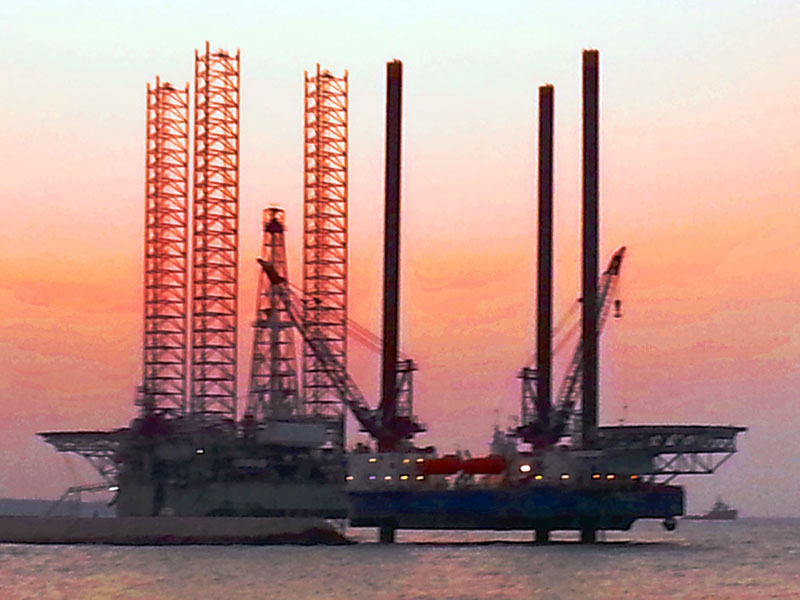 Lamongan Shorebase is pleased to welcome Teras Qonquest 6, another jackup rig that has joined our jetty. Early saturday morning, the rig docked at Jetty G and scrambled the divers to commence the Under Water Inspection in-Lieu of Dry-docking (UWILD) project. Teras Qonquest is scheduled…
Read More »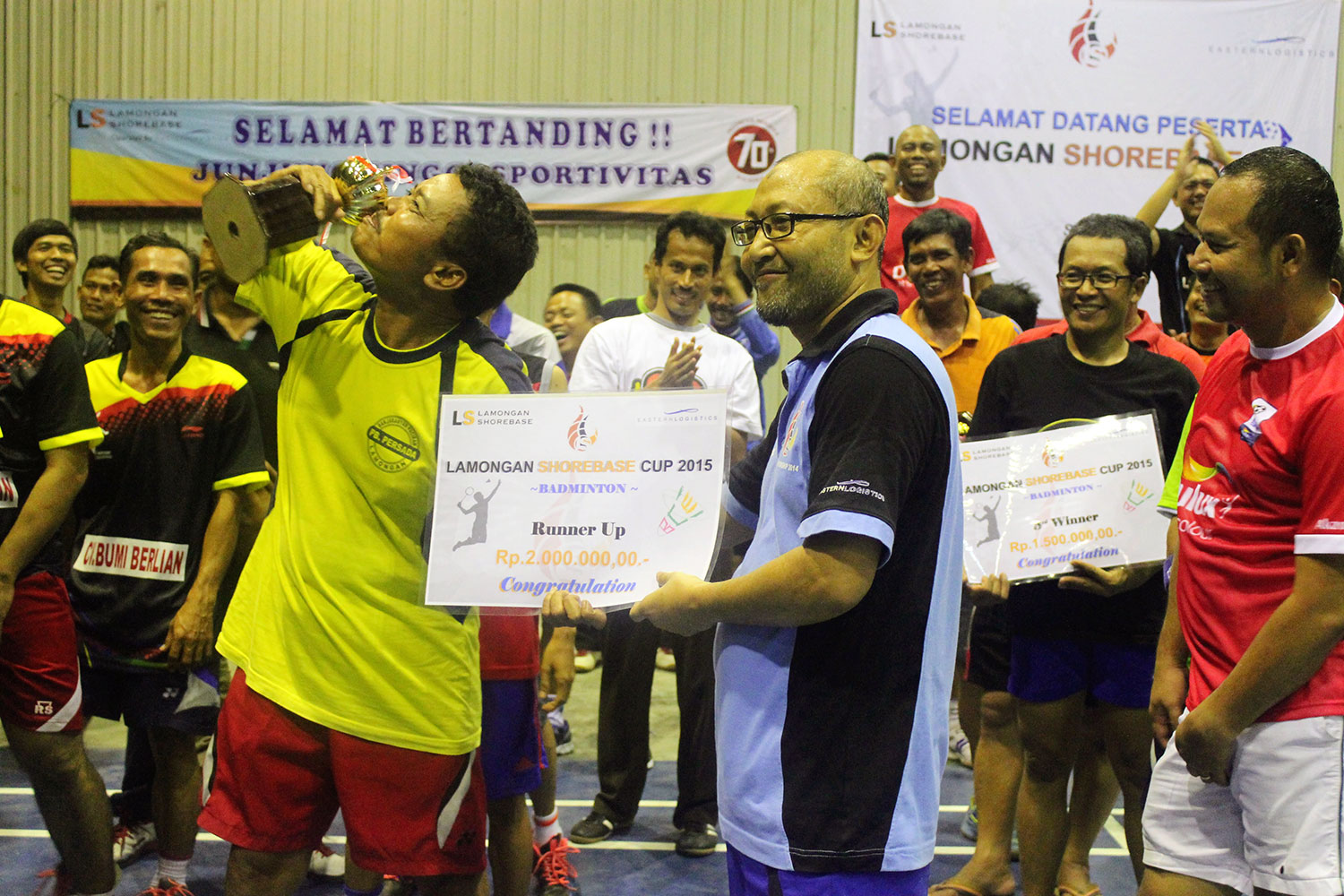 Lamongan Shorebase Cup was held on September 17th, 2015 until September 21st 2015 at 6 pm. The Opening Ceremony was at "Lamongan Shorebase Badminton Hall" (Warehouse 14 and 15) at 04.00 pm. There were a total of twelve teams competing for the grand prize.
Read More »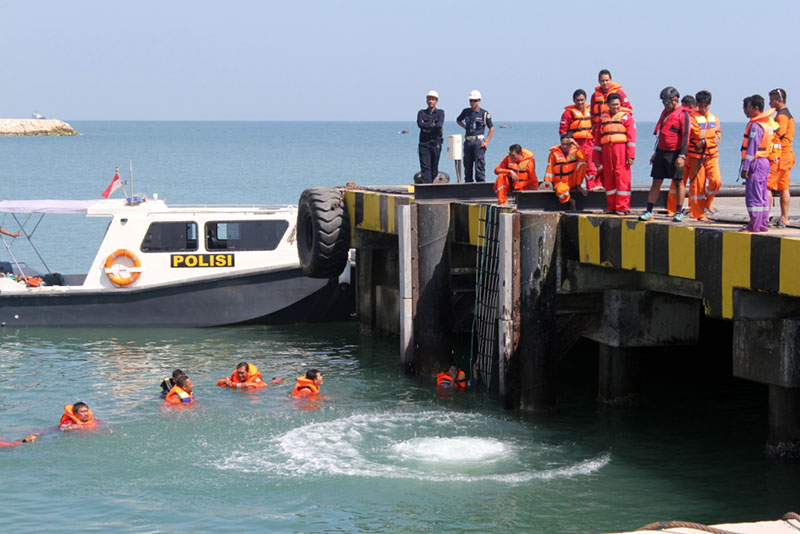 This week, Lamongan Shorebase carried out a Sea Survival Training session in the aims of improving our awareness of offshore safety. We believe that safety is essential; it is everyones responsibility and duty. This sea survival training will improve safety standards for everyone, especially the…
Read More »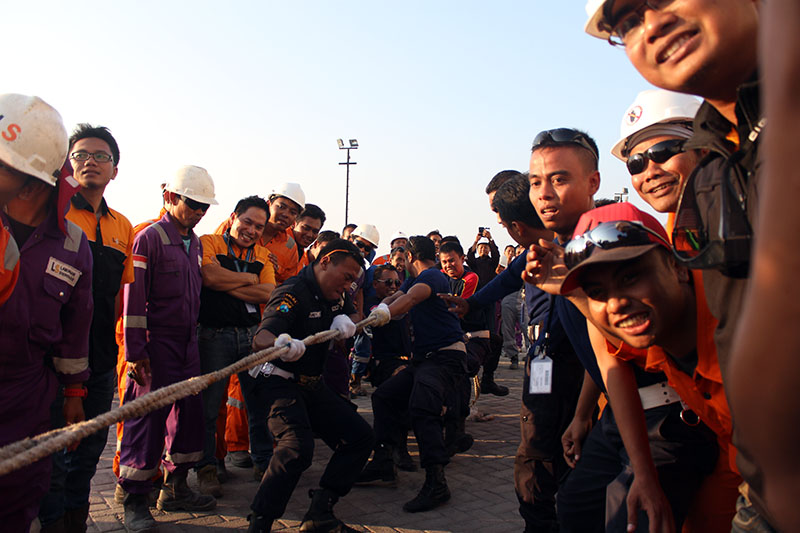 We at Lamongan Shorebase would like to say Happy Independence Day to Indonesia!! The Indonesian Independence Day is a very big event for the people of Indonesia. Preparations for this patriotic day start weeks ahead before the 17th of August. All high-rise office buildings around…
Read More »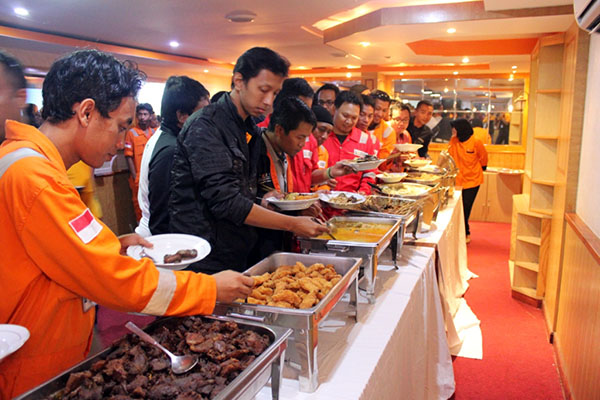 This year, the Halal Bi Halal is held in the new Elang Mas Training Center, with an open garden and a new Sea & See Shop. More than 300 people attended the event, including our customers such as Haliburton, Petronas, Pertamina, Exxon, BP, and PLI.…
Read More »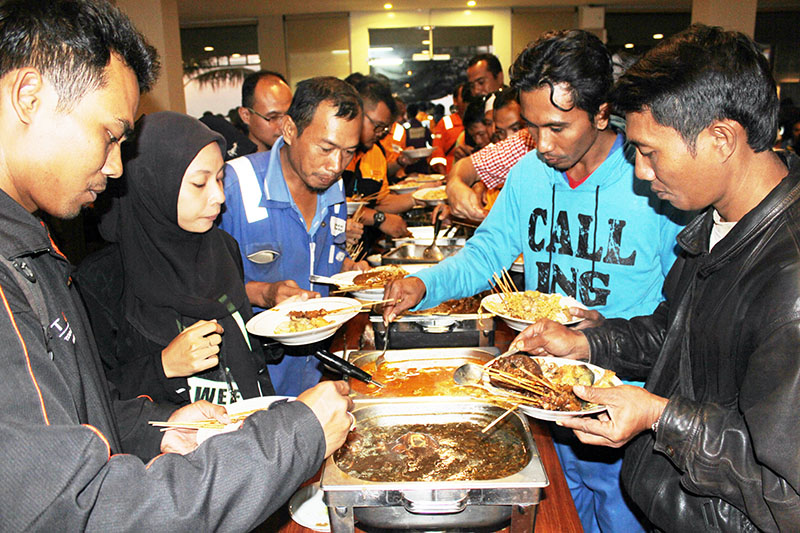 We fast together, and we dine together. Lamongan Shorebase Buka Puasa Bersama is held once every year during the holy fasting month of Ramdan to strengthen the bonds of our employees, and to make sure everyone enjoys themselves. The ceremony was opened by the Ustad…
Read More »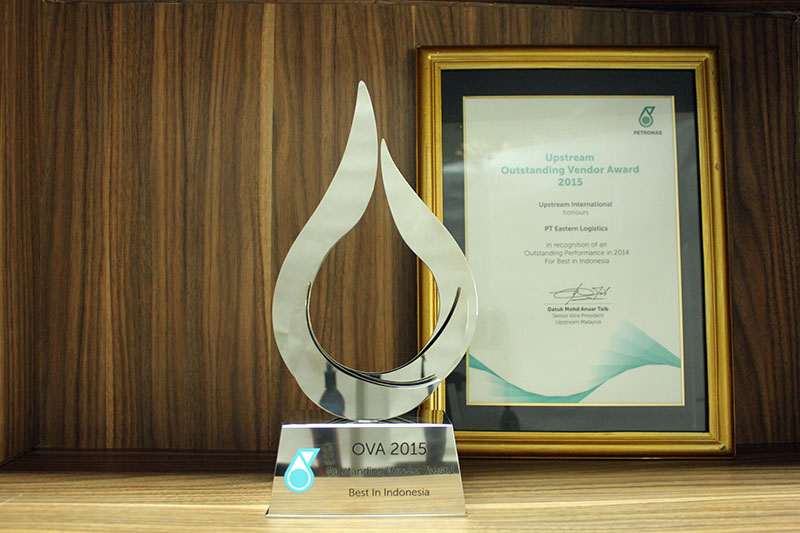 Congratulations Lamongan Shorebase!! We would like to thank Petronas for awarding us the Upstream Outstanding Vendor Award (OVA). This prestigious award recognizes Lamongan Shorebase's excellent performance throughout 2014 for being the Best in Indonesia, with Upstream International Honours. The ceremony was opened by the Ustad…
Read More »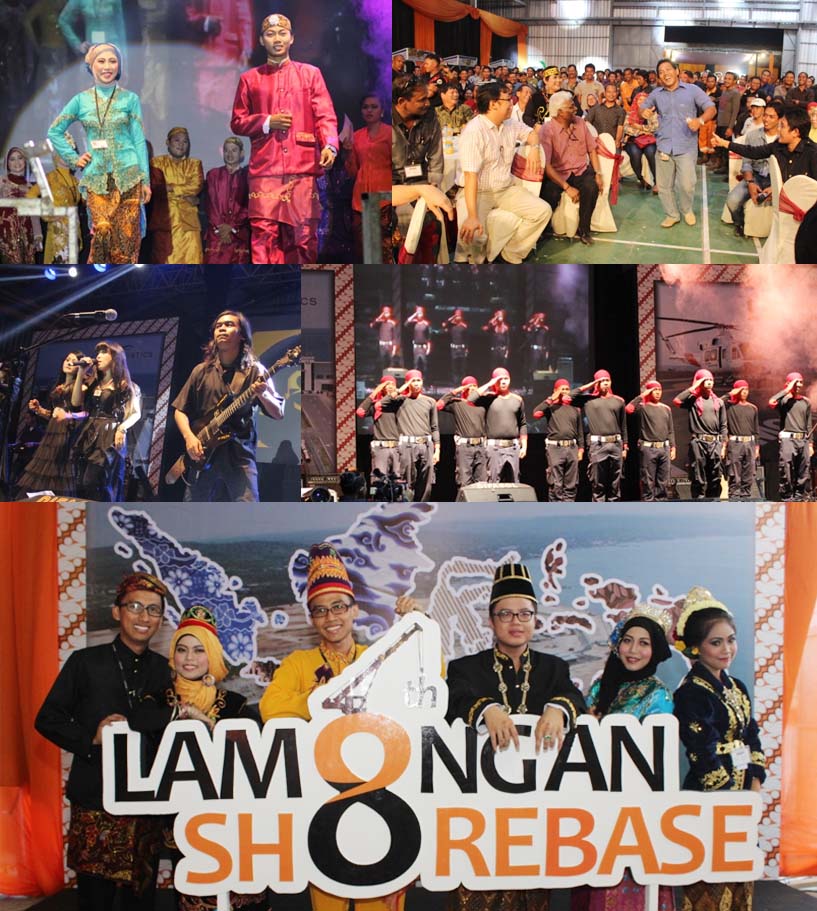 This anniversary event was not only for our staff, but also extends to our community as well. The Anniversary party was filled with our staff's stand up comedians, talents from the local community, showcase of our security dance performance, and dangdut music extravaganza. With Nusantara…
Read More »

The Lamongan Shorebase Championships is held every year to determine which team excels above the rest for football, and who is a cut above the rest for the badminton singles.
Read More »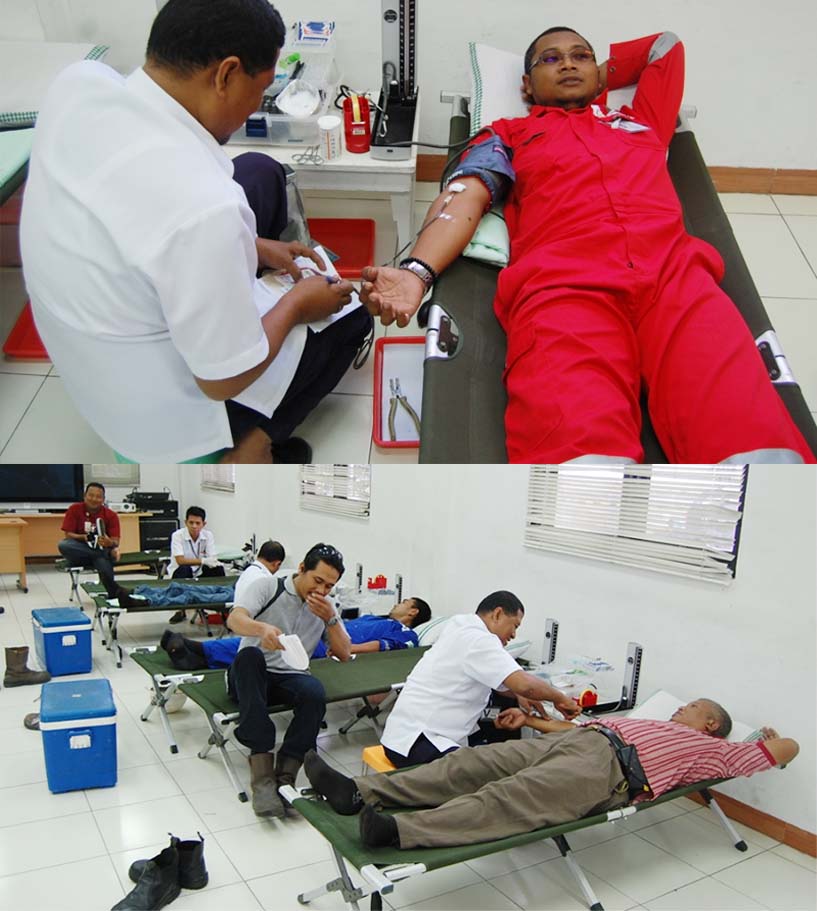 By giving blood, every donor is contributing to a nation-wide challenge to provide life-saving products whenever and wherever they are needed.
Read More »

During this month, we also held religious speeches/recitations that were conducted by both internal and external speakers.
Read More »

We held this break fasting together to strengthen brotherhood among all employees, customers and contractors working inLamonganShorebase. This event also commence Ramadan activities organized by Al-Kautsar mosque Ta'mir
Read More »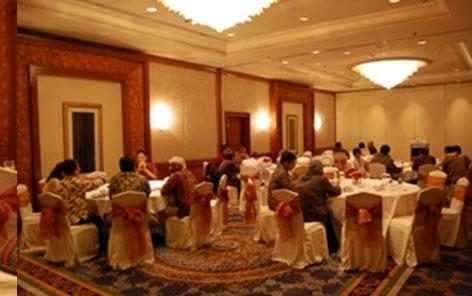 This break fasting event was held together with the management of PT Eastern Logistics and PT Lamongan Integrated Shorebase with Bupati Lamongan and staffs in this month of Ramadhan.
Read More »

This is part of our quarterly blood donation drive among our staff to facilitate our spirit of sharing.
Read More »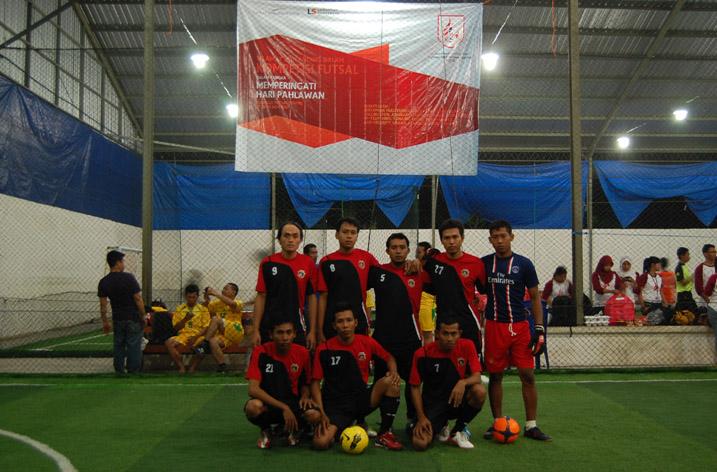 In the spirit of teamwork and togetherness, we invited our customers, vendors and friends around Lamongan Shorebase to compete in a futsal tournament, the tournament was won by one of our vendor PT. Mekar Bangun Eka Sejati (MBES).
Read More »

We hosted a BukaPuasa (Breakfasting) and MagribPrayer at J.W Marriott Surabaya. For this event we invited the East Java Governor, Imam Utomo and the MUSPIDA.
Read More »

Lamongan Shorebase held a Rice Cutting (Tumpeng) Ceremony for all employees, vendors and customers. This event is a symbol of gratitude and blessings in Javanese Culture to witness the grand opening of Lamongan Shorebase.
Read More »